WALKING WEEKEND 2018
14-16 September 2018
It is our 30th anniversary of Walking Weekend and we have something really great planned to celebrate.
Finer details about the actual walking routes are coming later but rest assured that, more than ever, there are routes for everyone. The Peak District lends itself to something for everyone so if you fancy a short stroll or a mega hike there is something for you.
This year we have planned something particularly impressive. We have rented a converted pub that gives you top class, fancy accommodation upstairs and your own authentic pub downstairs; complete with your own bar, games room, catering kitchen, dining room etc. It is set up for 30 people so lounge areas, dining table, kitchen etc are perfect for mass catering and socialising.
With a price increase of only £10 on last year (blame Brexit) we can rent this stunning accommodation that can comfortably host 30 of us and give us all the luxuries of a big pub, dining room, games room, grounds etc etc
NOTE: This is not some cheap hostel or bunkhouse. These are lovely high-end rooms (most en suite) with flat screen TVs, huge beds, great facilities etc.
On Saturday, as usual, we will provide you with everything you need for a great packed lunch. We've never let you down before and I'm sure you'll be satisfied by the lunch options for your walk.
Saturday night: Rather than finding a restaurant and paying their prices for beer and wine we have decided to have a real feast back at The Round Table Arms. With a BBQ to cater for the masses we'll provide you with a feast. Steaks, wings, sausages and burgers a-plenty plus the usual salads, veggie options and delicious desserts.
The great news is that your friendly landlord (me) will happily serve you fabulous cask ales at a pinch of the usual pub prices.
The best news is – you can bring your own ale, beers, cans, wine, whiskey etc and noone will shout or charge you a corkage fee! If you want to utilise our fabulous bar, spirits, wines and snacks then you are more than welcome but don't worry about bringing your own too.
So to summarise – we get the completely private use of a pub and hotel. Saturday's lunch and dinner is all included and you'll save a fortune in bar bills.
We really need to know if you plan to come and will be asking for payment as soon as possible.
We have just 6 single occupancy rooms so if you don't want to listen to someone else snoring or if you think you might get lucky, sign up asap for a big double bedroom all to yourself.
For everyone else the twin rooms are great and at least as impressive as our previous Travelodge accommodation offered for the same price.
A truly unique experience staying in your very own authentic village pub with hotel 'style' rooms

There is a grand total of 17 bedrooms and 14 bathrooms or en suites, comfortably sleeping up to 30 guests.

The spa town of Buxton is close by and the popular market towns of Bakewell and Ashbourne are both within 20 minutes' drive away.

Really close to fantastic walks of Chrome Hill, Dove dale, The Manifold Valley and Hartington

Situated in the centre of the peaceful rural village of Longnor, with a couple of pubs, a popular fish and chip shop, local village shop and cafe/tea room.

Perfect for outdoor enthusiasts, cyclist, walkers, adventure seekers & family groups.
SINGLE OCCUPANCY IN DOUBLE BEDROOM = £225
TWIN BEDS IN A LOVELY BIG ROOM = £165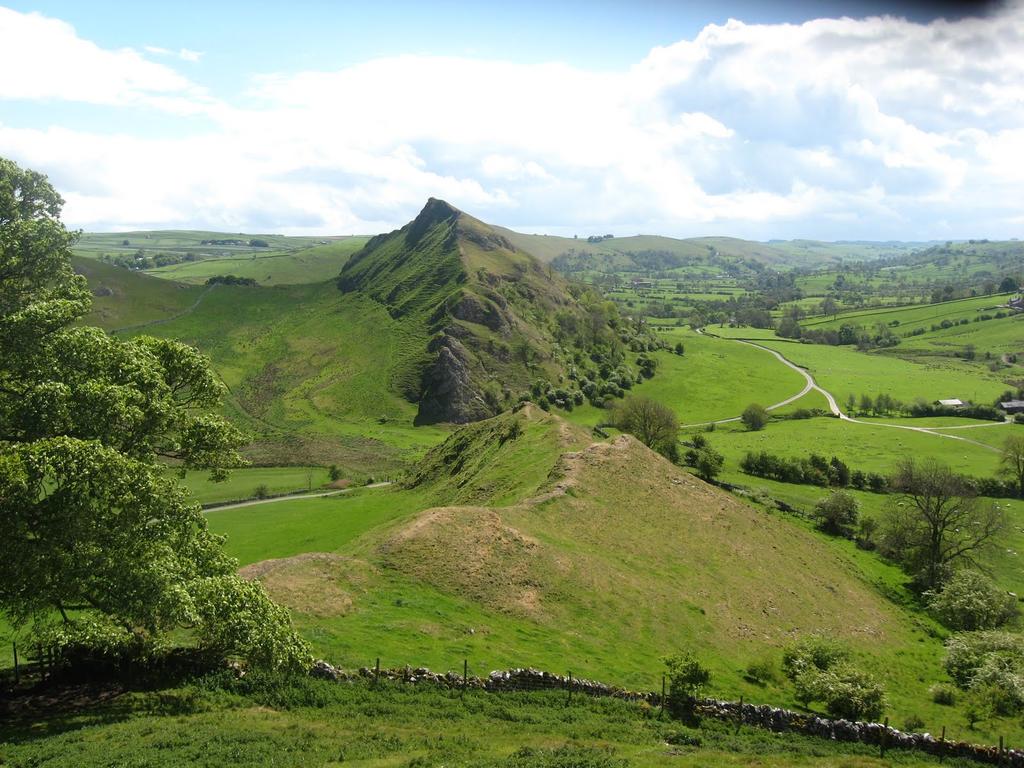 Set in lonely moorland countryside, six miles to the southeast of Buxton and close to the Derbyshire border is the ancient village of Longnor. The River Dove flows to the north, the River Manifold to the south and large numbers of visitors come here to explore the upper reaches of these two famous valleys and the rugged scenery that surrounds them.
Longnoor is less than a 2 hour drive from Wirral – South East of Macclesfield and directly South of Buxton. It is a sleepy village with no Loft Nightclub but don't panic – we have something even better.Longnoor Fish & Chip Shop gets incredible reviews on Trip Advisor (referred to as "The best Fish and Chips in The Peak District") and should be a fabulous option for Friday night's dinner. Get your fish supper and head to our very own pub to spend no more than £2 a pint / drink.